Tips and itineraries for your trip
Hello! Welcome to Viajando Fácil!
The enjoyment of the trip starts with planning! When we have little or no time to lose, it is best to take all the tips from the destination and guarantee the good stories!
Our goal here is to share with you all the great tips that we took along the way during our travels and inspire you with our stories to encourage you to get to know the world by traveling easily. We are going to tell you the best destinations, which are the secret (and cheapest) places that we only know when we have a local friend, the flavors that we found along the way and the holes that we already got into (and that were not few …LOL).
real reports
we will show you the point of view of people who traveled and really got to know each of the chosen destinations
all the way
how to plan your trip, when is the best time, how to get there and how to transport yourself internally
the most visited
we will travel through the most desired and most visited destinations, passing you something different in each of them
figuring out
and we will discover, together with you, new destinations, which are not yet so popular, but which make the journey worthwhile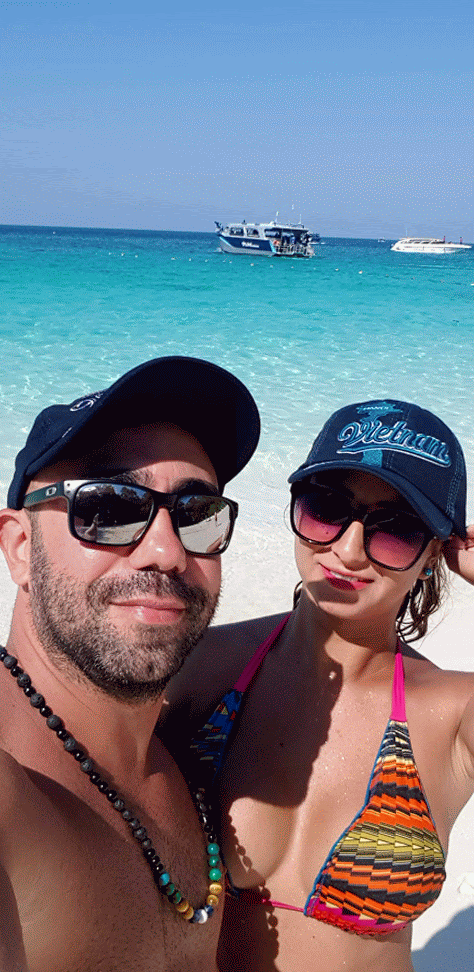 a Brazilian and a Colombian who met in India and now live in Thailand. After traveling a lot in this world, we want to share a little of our experiences with you. We also have the reports of some friends to make this space even more complete.
what's your next destination?
Among valleys and mountains, beaches and deserts, each point of this world awaits you with a unique history
click and meet our partners