Studying in Austria: Welcome to the world of Schnitzel, Dirndl and Lederhosen!
A few years ago I decided to take my double diploma in Austria, because the university where I studied (University of the Rosary, in Bogotá) allows this option. In Colombia, I studied International Business Administration and supplemented it with a double degree in Global Sales and Marketing at the Upper Austria University of Applied Sciences, in Steyr. That decision proved to be one of the best in my life.
Austria is the heart of Europe, it is a country known for its cultural wealth, beautiful landscapes, cold winters and exceptional quality of life. I arrived in January, in the middle of winter. Although I had already visited Europe in the winter, the picture changes a lot when you decide to live and get used to the cold. Nothing a good coat, socks, thermal shirts, and a headset can't fix!
Winter in Hallstatt, Austria
When I arrived, I immediately went to the Colombian embassy in Vienna. This is a good tip for people who are going to live for a while outside their country, once you leave your stay registered and can count on the assistance of the embassy if you need to. In my case, for example, when I graduated, the Consul of Colombia went to graduation.
A few days after my arrival, a person picked me up in Vienna. It was a colleague from the University of Austria who was assigned to receive me even before my trip and gave me a lot of advice before, during and after my stay in the country, in fact Lucas is now one of my best friends.
As with any cultural exchange, at the beginning there is a clash of cultures and the best thing we can do is to assimilate, accept and respect it, of course, without losing our essence and native culture. Austrians are very punctual and the punctuality really disturbs them. This cost me a lot in the beginning, as I was always relaxed with schedules, but it taught me to give importance to time, especially that of others.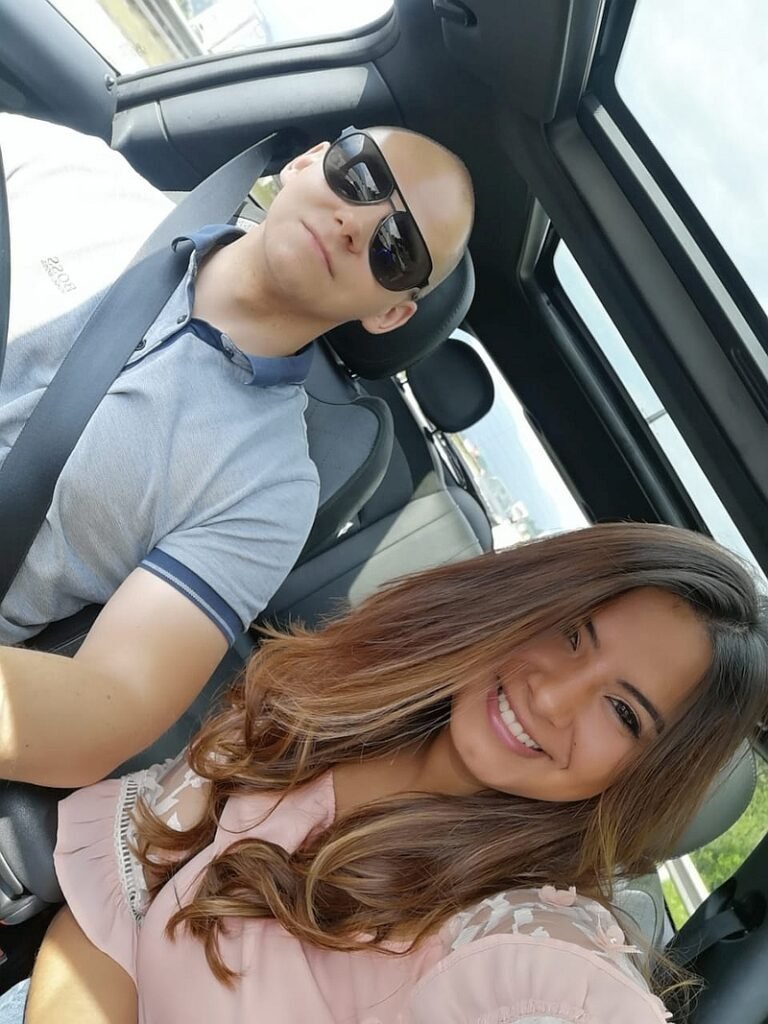 Lucas Rössler, was assigned to welcome me and became one of my best friends in Austria
Now I'm going to tell you a little bit about my college experience. First of all, classes always start on time, and more, they can start earlier than expected, so punctuality is very important.
On the other hand, in Colombia we are used to having fixed class schedules throughout the semester, that is, we know that every Tuesday at eight in the morning we have the same class or subject assigned, but in Austria it is different. Classes are divided in the semester differently, you start with an assigned subject for two weeks in a row, intensely, and you end. Then you continue with the other things and so on. The advantage is that you can completely focus on certain subjects and then take the next one.

International students at the university.
At some Austrian universities, the academic quality of Colombians is recognized. At least at my university, teachers have always said that Colombians are very good students, and we always have the best grades, along with Asians. This is undoubtedly an advantage and I was proud to know.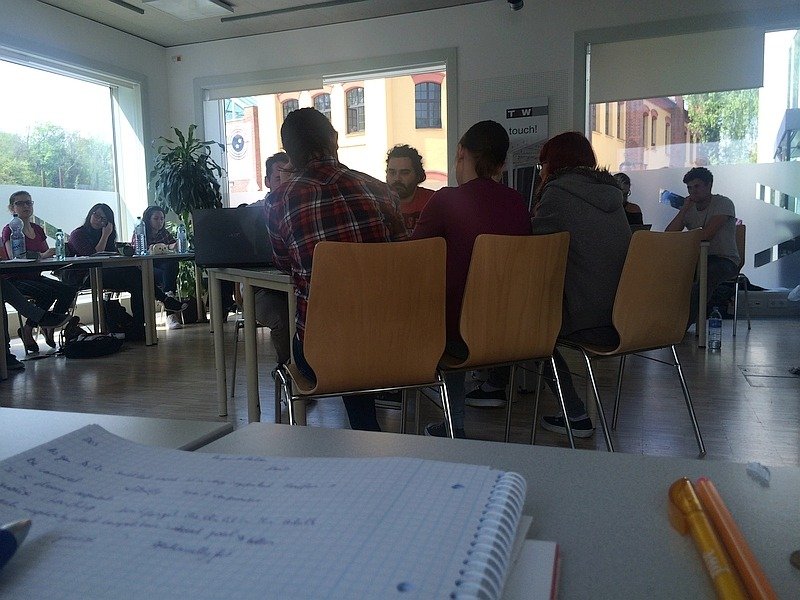 Classroom at the university.
In fact, the classes are not so complex, the exams are very theoretical. Based on my experience, to get a good grade it was enough to memorize the notes in the classroom, as the exams are so theoretical that all that remained was to ask the page or page number where a certain concept appeared in the book. In fact, Austrian students at the end of each exam always mentioned the famous "academic bulimia", meaning that all the information stored for the exam is forgotten immediately after its solution.
Speaking of cultural differences, something that really impressed me in class is that at the end of each one, students "applaud" in a peculiar way, touching the table with their fingers as if they are knocking on the door for someone to open it. Teachers are never harassed when speaking to them, they do it with great respect and feel uncomfortable with any untimely (although they are aware of the Latin customs of being late).
The typical place for student meetings is the Mensa, that is, the cafeteria, where you can also sit and order the beers you want before class. Mensa offers typical Austrian dishes daily at a moderate cost, although in reality it is better to cook with exchange friends, as the food is very expensive. Speaking of typical food, you should try Schnitzel, a thin steak of breaded meat; Kaiserschmarrn (broken sweet pancakes), Marillenkn-deln (apricot meatballs) and Rindsuppe (Beef Soup).
The best experiences I had were with all my classmates, both with the Austrians and with the entire international group. Although Austrians, like Germans, are said to be very cold and distant, being in a student environment with them was a very different experience. Austrians are very curious about the cultures of other countries, they are very fond of languages and it was not surprising that more than one can speak Spanish very well. Tip: Speaking in your native language so that foreigners do not understand what is said, is not an efficient tactic here). Austrians are also very good friends. When you approach an Austrian and become your friend, you know that he will always be there for you. I really didn't have any better friends than the Austrians.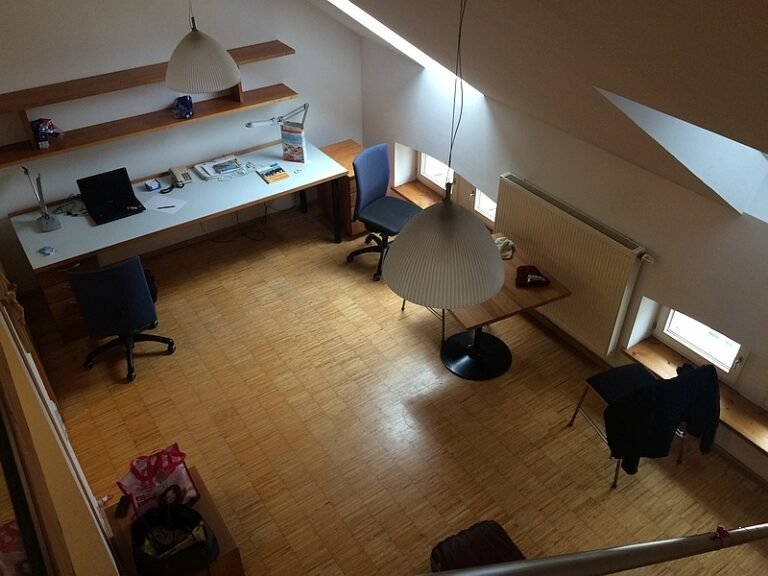 My room in the university residence.
As for places to live, I decided to be at the university residence. This was the best option because when you are so far from your country, the people you share the home with become your second family. You will never be alone and if you want to be, you can go to your room. The kitchens are shared and there we had the best meetings at dinner, it was also our special place for a "warm up" before we go to the Pub. It is important to mention that you should always get used to cigarette smoke, drink a lot of beer and put the typical Austrian costumes: a Dirndl or a Lederhosen!
As for parties and trips… I never missed! Every week we had an event and we could go to the village pub where the reputation of the Latin swing has its advantage. Traveling is also very easy and economical, as we are in the heart of Europe! In my case, I traveled a lot with my Austrian friends. Another benefit of making several local friends is that they are familiar with European paths and you can do "roadtrips" in various countries traveling as a local and without spending a lot. They can also take you to local places that are difficult to access if you are not with one of them. Several of the weekend hikes in the summer were for picnicking in its beautiful lakes or hiking in its mountains, and even for skiing.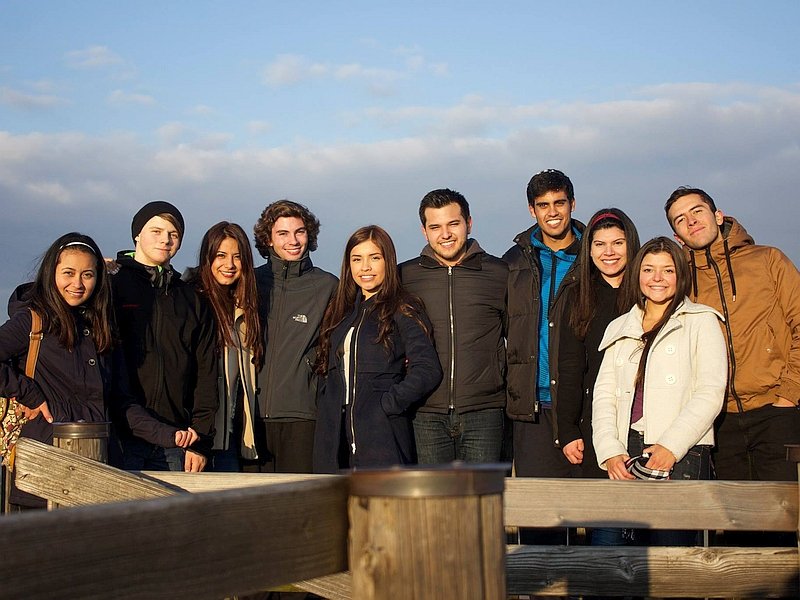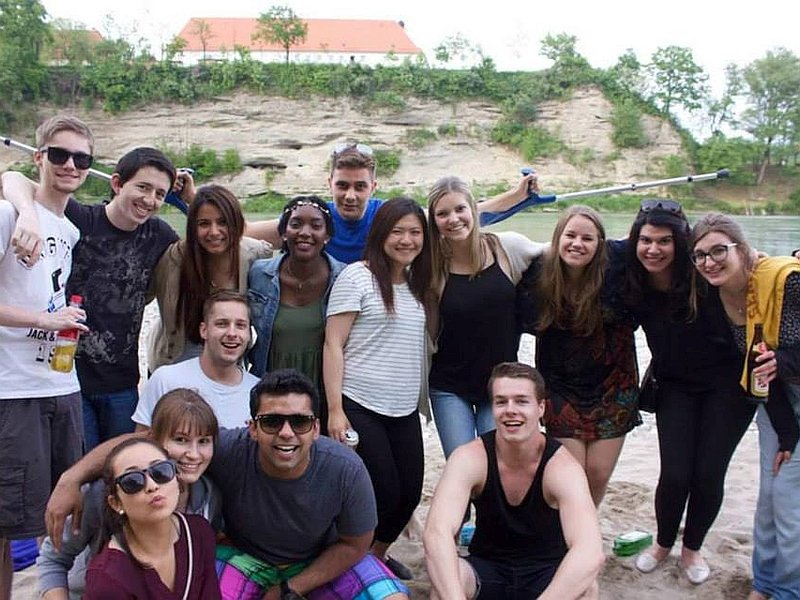 This was definitely one of the best experiences of my life, it added value to my professional career, it gave me one of the best friends in life, it broadened my horizons and allowed me to live in different ways than usual, to accept our differences and love. them too. For those who are thinking of doing a cultural exchange: do it! It will be one of the best experiences of your life!