Do you know those paradisiacal places, with cinema sets? Cable camp is one of them for sure! It is one of the must-see places in this world.
Hi, I'm Valéria Sapienza and today I'm starting my collaborations here at Viajando Fácil! Traveling is what makes my heart beat, and I want to share those energies with you. But today I want to tell you more about a fantastic destination. And to start, I want to tell you about this fantastic place that is Cable camp.
I chose to visit the place out of season and during weekdays, to try to avoid overcrowded places. I believe that the ideal is to stay around 5 days there. This way, you avoid going out with the feeling I left: that there was no time to see everything more calmly!

Cable camp is located in the region of the great lakes, in the state of Rio de Janeiro (close to Cabo Frio and Búzios). It is possible to arrive by car or bus. As soon as you arrive, you will come face to face with that inexplicable color and you will start to see that it will be special days.
The cool thing about Arraial, is that it is possible to do almost everything on foot, by motorcycle taxi, or taxi boat (10 reais per leg, and scheduling the return time). The city has options for all tastes and pocket sizes, both for lodging and for local food.
When I arrive somewhere, I have researched everything I want to do before. I usually plan to optimize my time on site. So look at the tips that I researched and that I most enjoyed:
The most popular tour in Cable camp is by boat. The boats leave from Praia dos Anjos. It lasts around 3 to 4 hours and costs around R $ 100, and some boats serve water, soda and caipirinha (all included), others only mineral water. The tour usually stops 40 minutes in the lighthouse beach (with enough time to bathe and photograph).
Soon after, there is another 40-minute stop at little beaches of the Pontal do Atalaia. In this one, it is only possible to arrive by boat. I even tried to get there on foot one day, but I gave up after walking for more than 2 hours on an endless path… It is a very crowded beach and it is there that has the famous and grand staircase that everyone wants to photograph, and the love grotto in the left corner (looking at the sea) passing through the water depending on the tide to arrive.
I suggest returning another day (taxi boat) to enjoy more time and be able to photograph at will. That's what I did. The vessel still passes through the gorilla stone, The meteor hole, a crack of Our Lady and finally and quickly by the cove of oven beach (without disembarking, but you can dive if you want… I obviously wanted to!). Super recommend! Great walk whether with family, friends or even alone (great opportunity to make new friends!).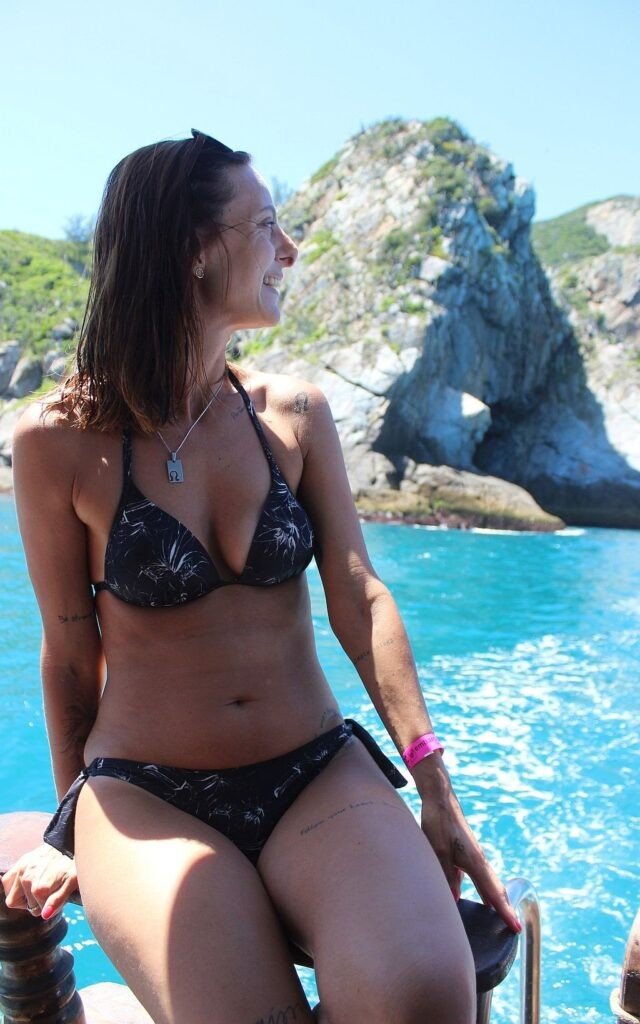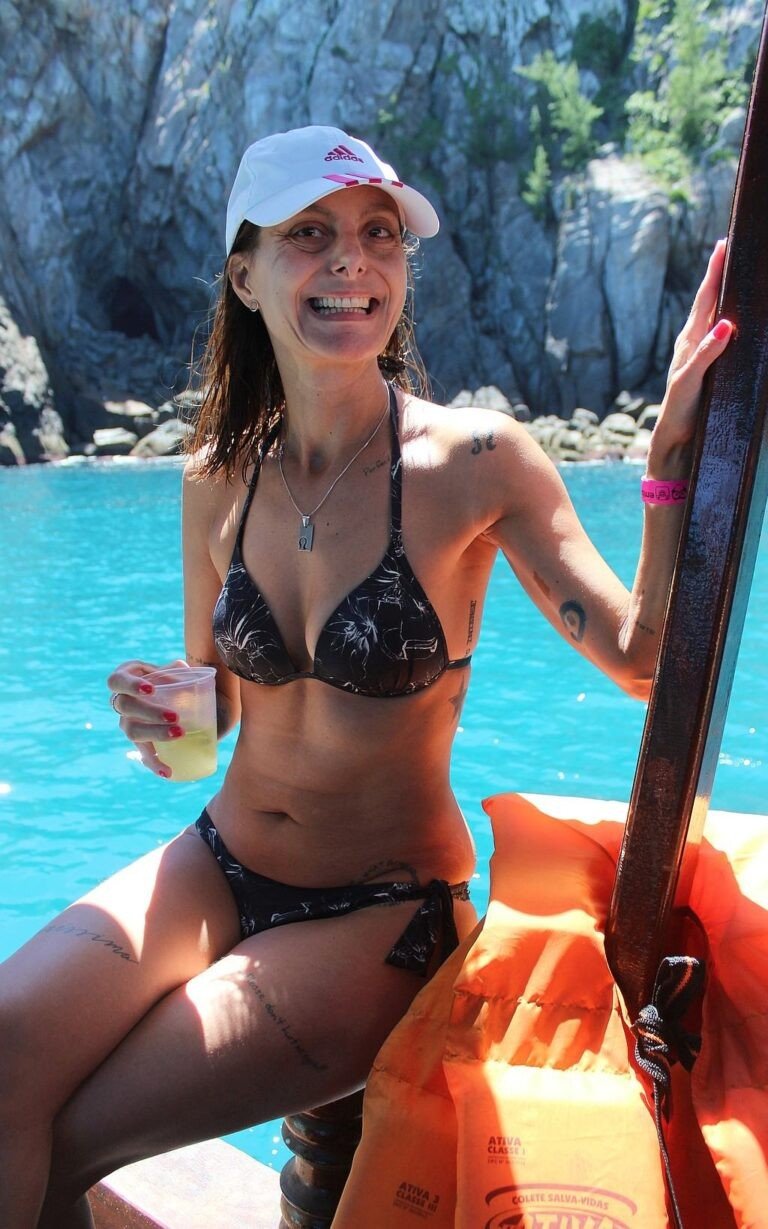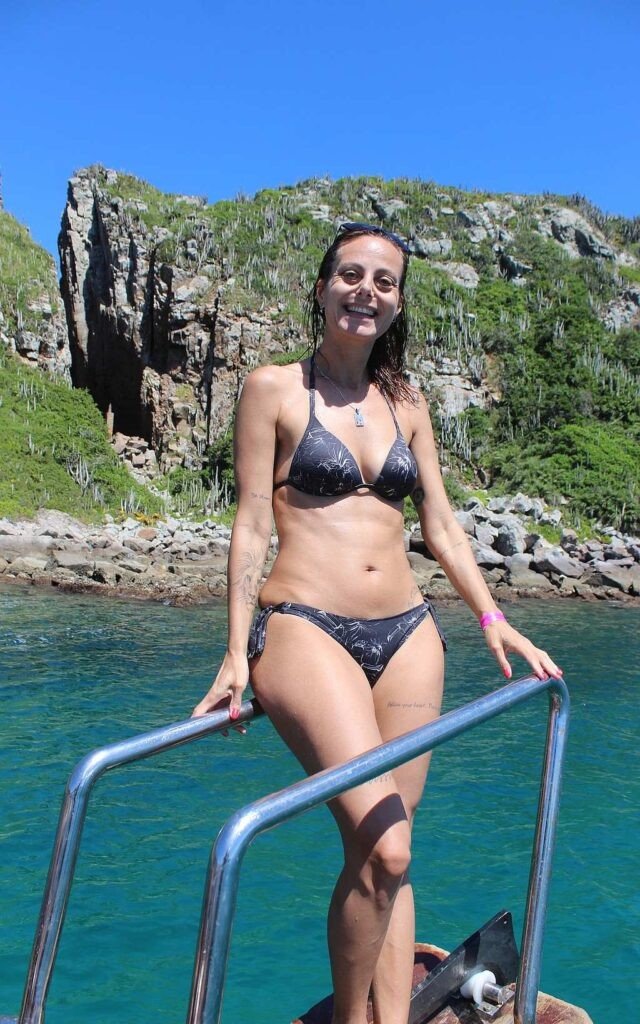 What is not lacking in Cable camp are beautiful places to visit. Each with their own style, but always photogenic:
THE Big beach it's really big in its extension and all very clear and fine sand. It is the best place to enjoy the sunset, which is really amazing. Every day visitors applaud, cheer, shout and whistle when he leaves. It is wonderful!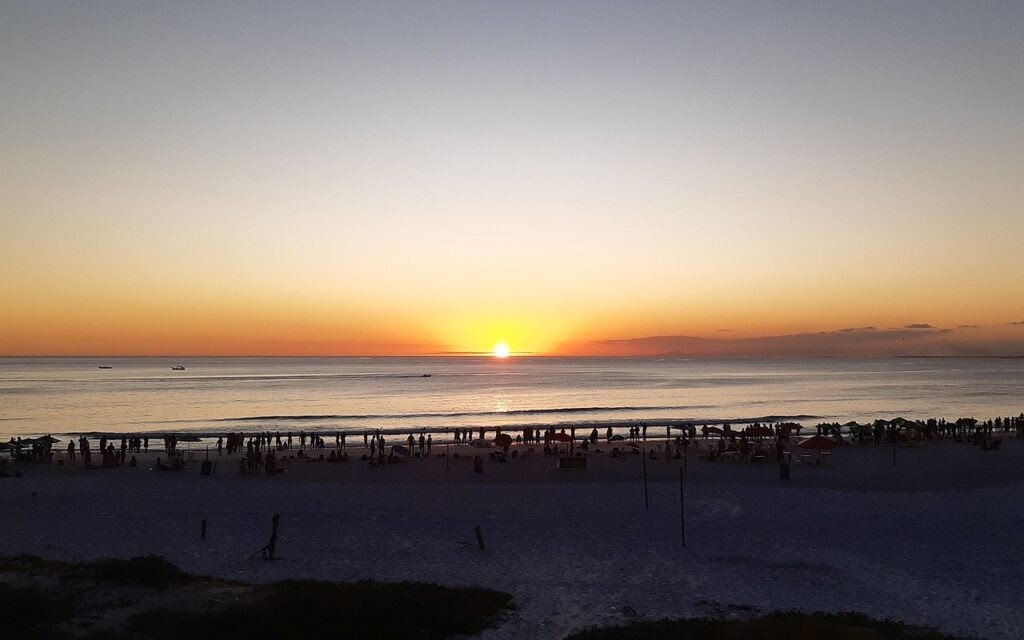 THE little beach it is very short in its length, but very calm and friendly. It's worth it if you're with the family. The sea is incredibly blue. On the right side of the beach, the tide rises well, reaching almost the houses and bars on the edge. There is little sand to sunbathe on that side.
To get to Paradise Window, you have to be willing to walk a few good minutes along an easily accessible path, but with a certain uphill path. But I guarantee that it is impossible to regret the wonderful view. I chose the evening and it was perfect, it was one of the most beautiful places I have ever been and when I was invaded by a feeling of immense gratitude. I think the image speaks for itself!
As a good adventurer I am, I went right behind the trails and viewpoints. THE Forno Viewpoint is mandatory stops. The view of the beach from the oven is charming and spectacular. Impossible to pass. The trail starts in the city center and is a 15 minute walk (uphill), full of stones and steps. You have to be in shape, or use that old mandatory paradigm strategy. Giant cacti and twisted branches are scattered throughout the vegetation and their contrast with the blue of the sea is very beautiful.
I don't know about you, but whenever I leave somewhere I get the feeling that something is missing, you know !? The missing thing is what awakens my desire to return to many places I have been. I will have to go back ...
It was missing to know the Lake of love, which was banned due to unprepared people who were taken by surprise (there were deaths on the spot) due to the high tide that often arrives without warning, Brava Beach which is a beach for surfers and a place that also requires constant observation of the tide (they say it's good to be in the morning) and the Cabocla Lookout. There are 3 places guided by guides in the region, as they are more dangerous to explore alone.
Needless to say, it will be no sacrifice to return to this magical place!