Want to see kangaroos and koalas in Australia? In Sydney you can do this.
To begin, I want to say that Australia is made up of 6 states, each independent with its laws and regulations. Sydney is part of the state of New South Wales (NSW), is one of the main cities in Australia and the oldest in the country. It was a settlement of the first British colony and today it is the largest and most populous city in Australia. It is 3 hours from Canberra, the country's capital.
In this city are located spectacular places and internationally known attractions that are worth visiting, such as the Opera House, Harbor Side and the Harbor Bridge (soon I will write more about these must-see attractions in Sydney).
To continue, I want to say why I chose Sydney and not other cities known as Brisbane, Gold Coast, Melbourne, Perth, among others. The choice was not so easy when deciding which city to study and work in, as each city has its interesting things, they are all beautiful and have a lot to know. However, after researching and reading a lot about Australia, I chose Sydney for a number of reasons. One is that it is a cosmopolitan and multicultural city. Here you can meet people of all nationalities.
Another reason was the landscapes and attractions, which I know more and more. In addition to the ones I named earlier, there are several unique sceneries to see around here, such as cliffs, natural parks, forests, beaches and some places where you can practice extreme sports. All in one place. In the city itself there are several beautiful beaches and, being on the coast, just leave the city for 20 minutes to find other beautiful beaches.
It is worth noting that, in general, Sydney is a very expensive city! In fact, it is listed as one of the 10 most expensive cities in the world. However, despite being such an expensive city, it opens the door for all those people who want to come for a walk as tourists or as in my case to study and work 20 hours a week (maximum legally allowed for foreign students). And here's my other reason why I chose Sydney, as it is one of the Australian cities with the most job offers. In other cities you can also work if you have a visa that allows it, but it may take a little longer. Generally, working for these 20 hours is enough to pay for food and rent.
Do you want to know more about how Stephania started her journey in Australia?
Well, now let's talk a little bit about the animals here? Here, in and around Sydney, you will find a very diverse flora and fauna, unique to this continent, Oceania. You will be amazed by so many rare and exotic animals that you can see here. In fact, it is one of the main attractions in the country. Kangaroos and koalas are part of this interesting fauna, and are two of Australia's best known and most representative animals. That's why I'm going to talk about them.
When I arrived in Australia after many miles and hours of flight, in addition to the many goals I wanted to achieve, one of my dreams was to meet these magnificent animals. However, I wondered if it would be easy to find them in their habitat or if I would have to go to a special place or zoo to see them.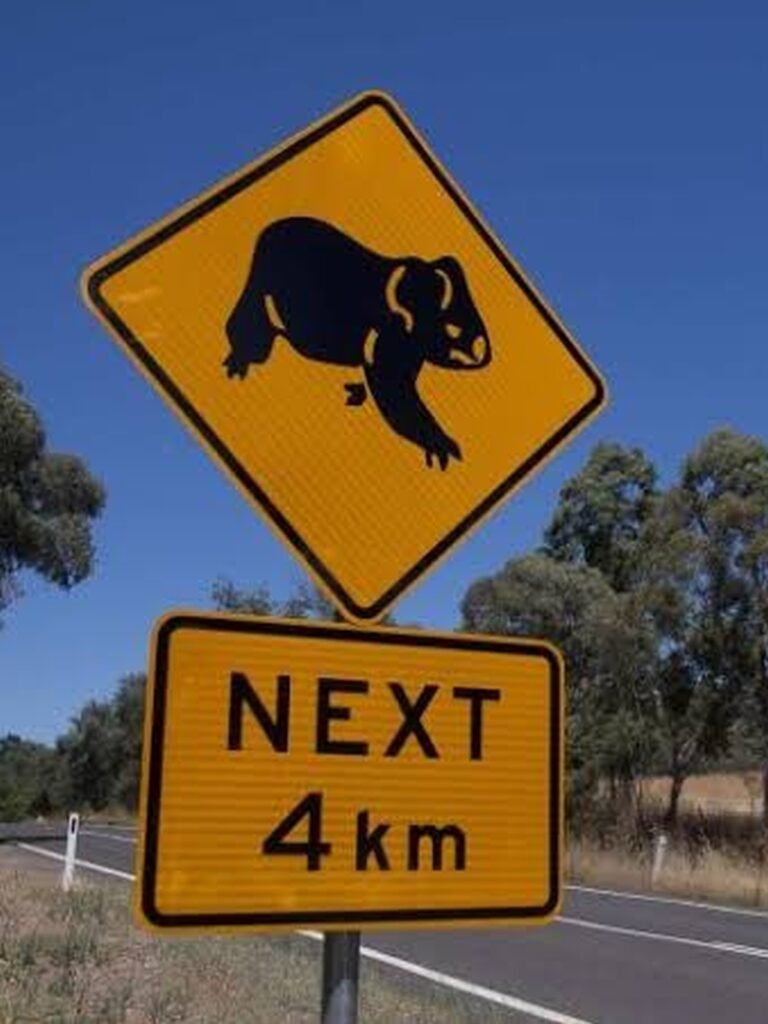 Well, I confirm to you that kangaroos and koalas can be found outdoors across the country, usually in nature parks and forests. Koalas live in eucalyptus forests, however, these are more difficult to see because they are in the upper part of the trees most of the time.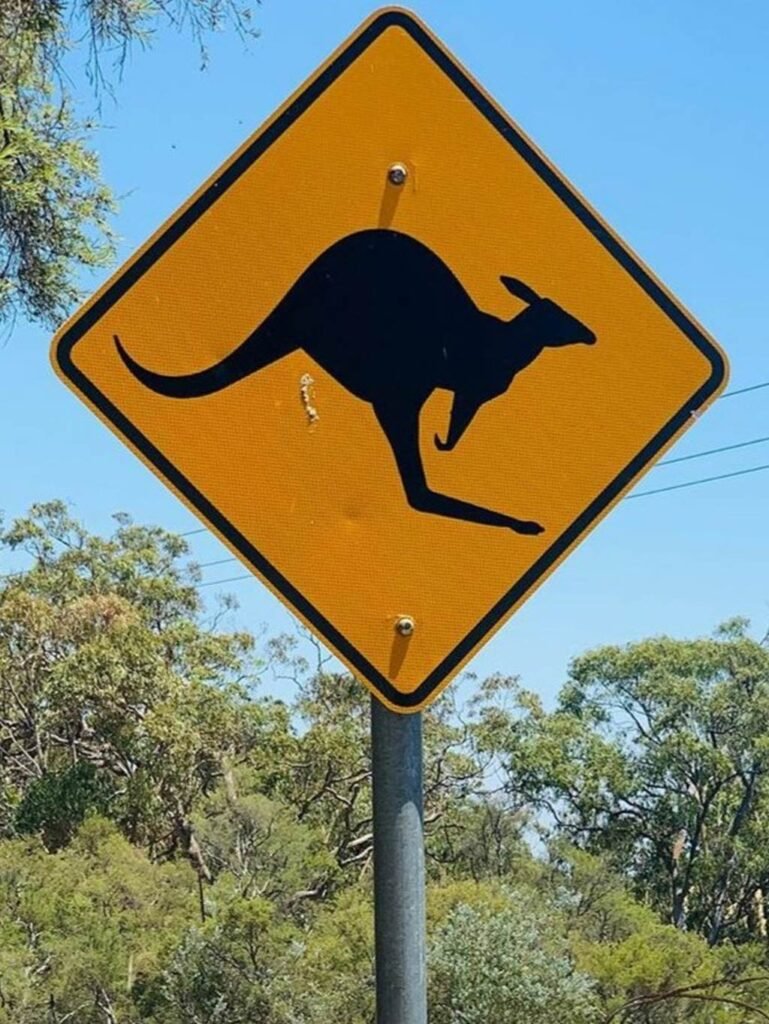 Kangaroos have always caught my attention, as they are large and capable of jumping up to 3 meters in height and reaching speeds of up to 70 km / h. And Koalas, on the other hand, seemed very sweet to me, because they look like bears hugging trees (by the way, did you know that koalas are not related to bears?), Sleep 20 hours a day and eat for 4 hours remaining.
There is a natural park called "Morisset Park" located north of Sydney, 1 hour and 30 minutes by car or 2 hours and 30 minutes by train. It is possible to arrive by train (the base price is AUD $ 3.50 and increases according to the distance you travel) and then you can pay 3 dollars for local transport and get closer to the park.
And here's a tip for anyone planning to come to Sydney, on Saturdays, Sundays and holidays, public transport operates at a flat rate. Train, ferry and bus cost AUD $ 8.05 for as many trips as you want during a day, meaning you only pay once to use any form of public transport. So there is no excuse to visit and discover Sydney and its surroundings.
In Morisset Park you find not only a kangaroo, but you can see the whole family. Of different sizes, ages, sex and if you're lucky, even the kangaroo mother carrying her baby in the marsupial. This park is completely open, you don't need to pay admission or anything. There kangaroos are in their natural habitat and the park is famous for having several of them jumping freely throughout the entire length of this reserve.
The government has implemented several measures to protect kangaroos. They used to be fed carrots and bananas, but now they can only be hydrated. Therefore, I recommend that you bring water so that you can hydrate them. They naturally approach you when you are in the park and you can pet them, take pictures and selfies, but always with caution. Although they are generally not aggressive and are used to seeing people, it is worth remembering that they are wild animals and live in the forest, so it is possible that they will fight each other over territory or react to something that they see as a threat. I'm telling you this because one of them scratched my leg on my second visit out of jealousy of another kangaroo. Nothing serious, but be careful.
As it is a natural park, outdoors, it is completely free and there are no guides or animal caretakers, so you take full responsibility. It is a very beautiful and enchanting experience, as seeing kangaroos in their own space enjoying nature is priceless. If you are in Sydney, you need to know him!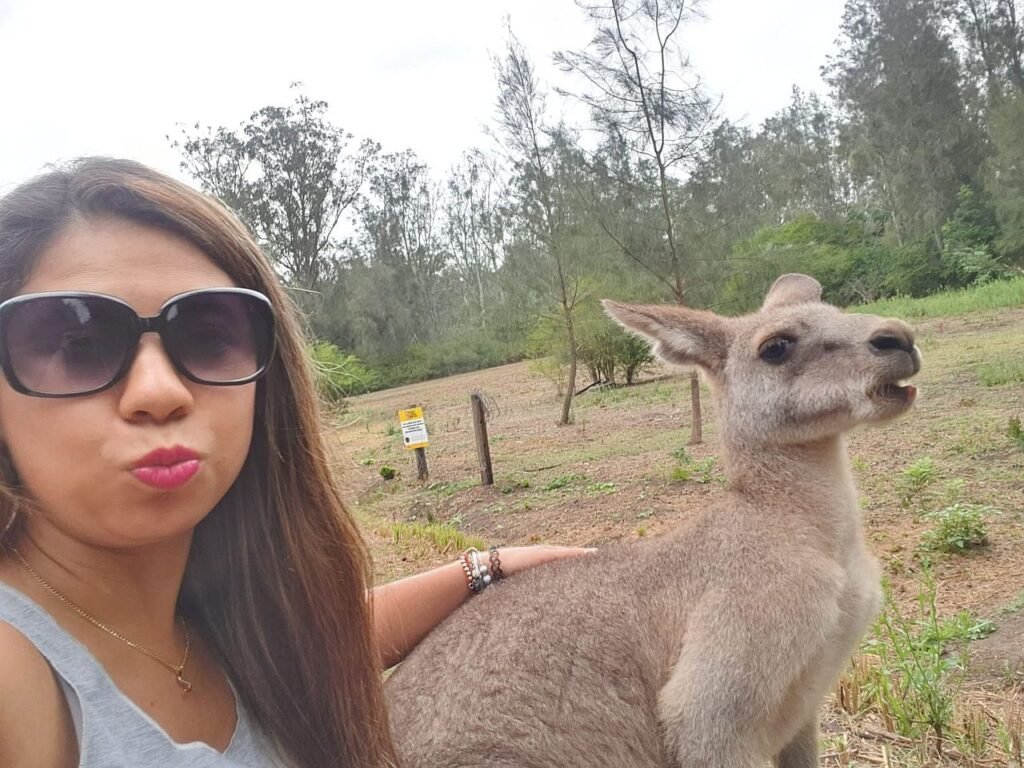 Before going to the park, check the weather forecast and prepare yourself with what you need, and make sure the park is open, since they close for certain periods. So make sure it is open before you go and when you take a picture there share it with #viajandofacil.
And finally, the koalas! They can also be seen in different places, outdoors. As I said before, they live in eucalyptus forests, so when traveling on roads here, there are places where road signs warn of koalas. In these places you can see them in the trees, usually sleeping, hugging them. They can be easily recognized by their robust, tailless body, large head with round, hairy ears and large spoon-shaped nose. They measure between 60 and 85 cm, weigh 4 to 15 kg and their skin is rough, thick and waterproof, so they are kept dry.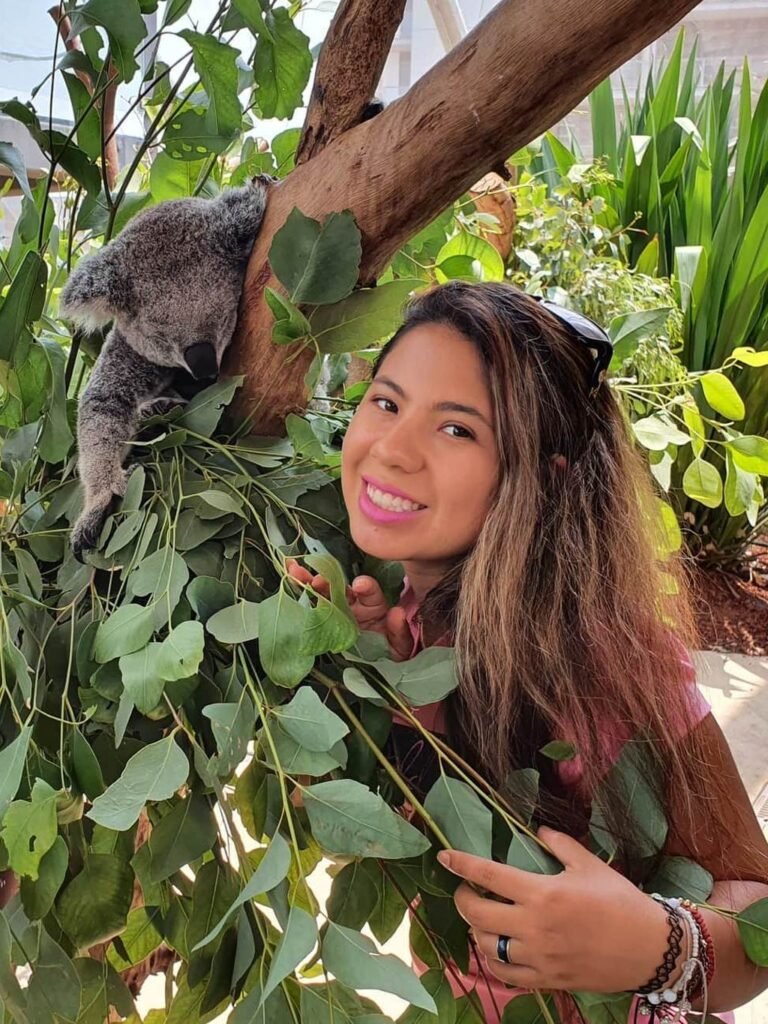 These animals live in coastal areas in eastern and southern Australia. They are a species protected by the Australian government because they are vulnerable. In fact, one of the greatest dangers they face is forest fires because they are found in the treetops, their movements are slow and eucalyptus trees catch fire quickly.
The state to which Sydney belongs, New South Wales, has several environmental laws and protective measures for its conservation. So, if you want to see them up close, I suggest you go to places where they allow them to have them under the right conditions for their survival and conservation, such as parks or zoos. There you can see them sleeping hugging the trees, taking a picture and if you are lucky you will see someone awake eating an eucalyptus leaf. Some places I recommend are Wildlife Zoo, Taronga Zoo or Featherdale Wildlife Park which is a little more isolated from the city. In all of these you will find koalas and kangaroos.
And well, besides kangaroos and koalas, there are many more animals to know here in Australia, such as wombat, wallabee, platypus, Tasmanian devil, emu, bandicoots or bilbies, dingo, among others.
I will continue talking more about Australia here at Viajando Fácil. So, if you liked this post, you can write to us in the comments which topic you would be interested in knowing about this beautiful country in Oceania.