Travel cheap: discover the 6 secrets to save on your trip
We will show you the 6 secrets to travel cheap, choosing the best market options and without sacrificing the quality of your vacation!
Learn the best techniques for cheap travel with Viajando Fácil and reach your dream destination without spending a lot of money!
As with any activity, sport or profession it is necessary to have knowledge and experience to maximize results. To travel cheaply you need to understand the tourism industry and be up to date. But don't worry if you're not up to date with the latest industry news or if you still don't have a lot of experience in the subject. We do this work for you!
Through Traveling Easy we want to share the keys and secrets we learned through our journey for you to travel cheaply and discover the world outside!
Next, we will tell you the 6 most important secrets for cheap travel:
1. Plan your vacation in low season to travel cheap
Tourist seasons vary by country and region. Many factors such as: seasons, school holidays and even festivals influence the format of these seasons.
In the low season, there will be fewer tourists. Therefore, the demand for flights, accommodation and tours, among other tourist activities, will be less, creating a perfect period to find the best prices and travel cheaply.
2. Look for cheap flights
Find cheap flights on specialized search engines like Skyscanner, which let you see the cheapest deals on the market for the dates you plan your trip.
This type of search engine will show all available flights from the airlines traveling to these destinations and the possible stops you can choose from.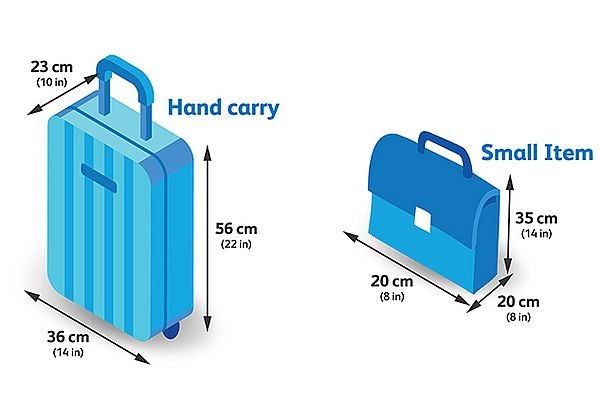 Observe the hand luggage measures allowed by each airline. Remember that dimensions and weight may vary between companies and national and international segments.
3. Find cheap accommodation
Find the accommodation that best suits you, depending on your travel style. Cheap travel does not mean having to decrease the quality of your vacation or stay, as there are many comfortable and inexpensive ways to find accommodation at your destination.
There are search engines like Booking.com it's the Expedia.com that allow you to see all the accommodation offers available in the place where you are going to travel. The good thing about this type of search engine is that it shows hotels from 1 to 5 stars, hostels and hostels. There you can compare prices and book what you like best.
There is also the Airbnb, which is widely used today. With this platform, you can book rooms, apartments and complete houses anywhere in the world. Prices are cheap and often more comfortable than hotels.
Finally, another form of accommodation, less conventional, but currently quite popular for cheap travel, are the so-called housesitting, couchsurfing and house exchange.
4. Research about transportation at destination
We talk about flights and accommodation, two of the things that represent a good percentage of the expenses of a trip. Now, we will talk about transport at the destination, which is another factor that we cannot ignore if we want to travel cheaply. Because if you don't know how to get around in a city, you'll end up paying dearly for it!
First of all, read about the city and the type of transportation available. Public transport, such as the subway or bus, will always be the cheapest you will find. Check the city maps, find the main points and stations and choose the accommodations next to them. If you have the possibility to travel on foot or by bicycle to various points, these will undoubtedly be the cheapest options.
If you don't want to travel by subway or bus, there are also transportation apps, such as Uber, Cabify, Grab, 99, Didi, Beat, etc ... They allow you to find a driver to go anywhere, just enter your location and destination on the cellphone. Different applications work in each country; therefore, you should look for which ones are used specifically in the location you are going to visit.
If you are traveling to multiple cities, first research the type of transportation available between them and compare prices. Buses and trains are often good options for cheap travel, but be sure to check for flights on budget airlines, which are sometimes very cost-effective.
On the other hand, if you do not want to use public transport and have a driver's license, there is the possibility to rent a car or a motorcycle. This option facilitates travel to anywhere in less time, provides comfort and, in many cases, is the most economical and flexible option.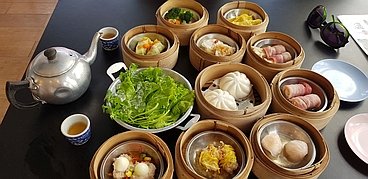 Dimsums - Typical breakfast in Thailand.
Local food will always be the cheapest on the market. If you are traveling and want to immerse yourself in culture, this is a good reason to try new things and travel cheaply.
If you are one of those who are often afraid to try new things, never dare to try local dishes and end up eating at fast food restaurants, this is a good reason to start breaking down barriers. Eating like a native will help you not only save money, but also discover the culinary delights of each country.
6. Include free activities and tourist attractions in the itinerary
Finally, our number 6 secret to traveling cheap is to include free tourist activities and attractions in your itinerary.
Although many activities and tourist attractions are paid for, there are countless charming places to visit for free. Include museums with free admission in the itinerary, visit parks and squares, walk along the main streets and historic districts and discover different beaches, etc ...
Now that you know the 6 secrets of Traveling Easy for cheap travel, you know that there are many possibilities to make your trip the best experience of your life and save money without sacrificing the quality of your vacation. What are you waiting for to put them into practice and travel the world? 
Follow us on social media and stay updated with our secrets to make your trip easier. 
Leave your comment if you liked the article and tell us about the topic you would like to know more about in order to write in our next blogs.