How to make money traveling the world?

If you came to this article on our blog it's because you think about traveling across world, but you're asking yourself: how can i make money traveling? Well, you've arrived at the right place! We have the answers for you! 
First of all, it is important to think about which type of trip you want to do and how long this trip will take. Why is it important to define this before taking the next steps? Because there are several ways to make money traveling, but it will all depend on your flexibility of dates and the time you have to travel. Remember that there is a big difference between planning a weekend trip and planning a trip that will take months or even years ... 
Usually, when planning a vacation trip, we think about the maximum amount of money we can take to make the most of the stay at the chosen destination. However, when we intend to take a longer trip, just relying on the hard-earned money from your savings is not the best option. And it is at this moment that people like us, who have already experienced these situations, can show you the best ways and advise you on the best ways to earn money while you travel the world. 
During this article we will introduce you to the 5 best ways to make money traveling across world.
5. Work as an "Au Pair" to earn money while traveling
"Au Pair".  Have you heard that term before?  
If you have heard, you know that we are talking about making money taking care of children for a family in another country. This service is not exactly an international babysitting service. We'll tell you a little bit more about that.
Au Pair is the term currently used to refer to people who travel to another country and are welcomed into a family home to care for the children of that family. This is a good option to make money traveling as you will receive a monthly or weekly amount (a kind of allowance), in addition to housing and food. That is, in exchange for helping to look after the children of a foreign family, you will have a very interesting cultural immersion, being able to learn other languages and travel on your free days. 
Currently, there are many agencies like AuPairWorld, which offer AuPair and they are in charge of carrying out all the required selection processes and procedures. These programs can last from 3 months to a year and generally apply only to people between 18 and 30 years old.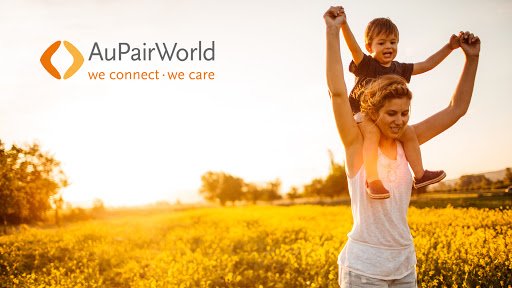 photo: https://www.aupairworld.com
The main destinations to carry out this work are the United States and Europe. So, if you were thinking of traveling to any of these destinations, it's worth considering this option! 
4. Doing Paid Internships in Other Countries
This option is very interesting for those at the beginning of their careers. Getting a paid internship in another country will allow you to travel to your dream destination for a period of approximately 3 to 6 months. What's more, in this time when you will be abroad, in addition to traveling and discovering a new culture, you will gain a very important international experience for your professional future. In addition, of course, to receive a salary for the work performed. A great option, isn't it? 
There are some agencies and organizations like GoAbroad and the Work & Travel that promote internship programs for newly graduated students under 30 years old. In addition, it is increasingly common for universities to have agreements with companies and other foreign universities to receive interns every semester. Although the wages to be received in this model are not the highest, this is undoubtedly a very interesting option. 
3. Work in another country
Have you thought about working in another country? This is our number 3 in the top 5 of the best ways to make money traveling the world.
Nowadays there are many companies, from startups to multinationals, that look for people with certain skills and professional profiles regardless of the employee's nationality. There are several portals and recruitment agencies that publish these opportunities constantly and make major international selection processes. 
Generally, companies are responsible for carrying out all the procedures required for hiring according to the rules of the country where they are located and the candidate's nationality. Contracts generally range from 6 months to one year with an option to extension.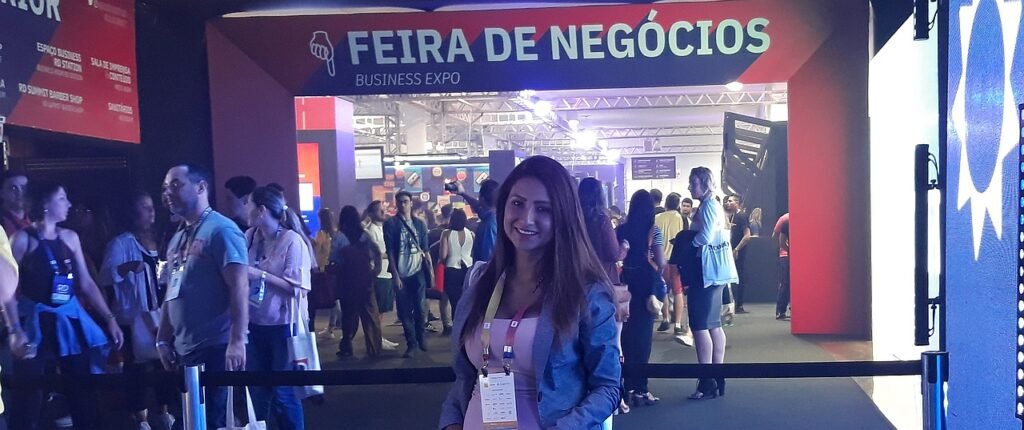 Bibi Cuellar Castro working in Brazil in 2018
Mauro Federici working in India in 2018
A professional job abroad opens many doors in the professional field, ensures a monthly salary, guarantees a cultural exchange and allows you to live in a new place, exploring your surroundings in your free time and continuing to travel the world. 
If you're not thinking about formal, full-time work, but still want to work in another country, look for the Working Holiday programs . There are several countries that allow this type of hiring and issue a special visa for members of Working Holiday programs . This visa allows you to work while traveling around the country on vacation. However, the jobs you get with this program are generally short-term and not necessarily in your professional field.
As you can see our ranking of 5 Ways to Make Money Traveling the World starts with options where the financial returns are fixed, but you have to be present at the workplace for a period determined by contract. In other words, they are face-to-face jobs in other countries that allow you to earn money while traveling.  
Now, to the top of our list of how to make money traveling, we have chosen the less conventional options, but also the most sought after today by new generations. Although they do not generate a fixed monthly income, these next options on our list offer a flexibility of time and space that no other job mentioned before offers. With that, your earnings will be proportional to the time you invest in the job. You control your productivity, your time and your space.  
Our top 2 is: remote work, or remote work. As we mentioned earlier, the professional landscape is becoming more flexible every day. Currently, many companies are looking for people who work from their homes or anywhere as long as they have an internet connection and are able to meet the established goals.
In this type of work, contracts may vary. There are companies that pay a fixed monthly salary and you must be available on the internet during a certain business hours and other companies that pay for completed projects and goals met.
Positive point: even if you have to stick to an online schedule or work long hours on a particular project, you can still do it wherever you want! That is, your office can be on a Caribbean beach, in a Parisian cafe or in a cottage in the Canadian mountains.
Have you ever been to a coworking ? All over the world there are collective office spaces that you can choose to be your workplace. Choose a coworking team that provides you with a good internet connection and an enabling environment for you to focus and achieve your professional goals.  
1. Working as a digital nomad
Finally, our top 1 of the 5 ways to make money traveling the world: working as a digital nomad , either as a freelancer or as an entrepreneur. This modality is in first place in our list because it is the way that will allow you to fly higher due to the flexibility of time and space. You can earn money traveling, even with floating receipts .  
It is the term that has been adopted in recent years to describe people who work on the internet and live on the move from one place to another, without maintaining a constant basis. It's a different lifestyle, a break from traditional work patterns where you need to be in an office for the right amount of hours every day in the same place. The digital nomad becomes the owner of his own time and decides how to invest it, both to generate money and to rest or travel. Due to its great flexibility many young people decide to enter this model of work. 
It is possible to classify several types of digital nomads. After all, not all digital nomads work in the same type of services. For example, there are people who prefer to work as freelancers, doing jobs for a company or for a third party. Others prefer to undertake in their own digital business. 
Freelancers perform specific jobs for a specific fee according to their skills and for each job or project carried out. For example: transcribing audios, translating texts, editing videos, selling photographs to image banks, creating websites, writing content for digital portals, teaching at a distance, etc. 
Entrepreneurs, on the other hand, decide to create a business on the internet. They create their own online company that offers their products and services through a Web site. Many of the entrepreneurs bet on the creation of consultancies on topics that dominate. 
Important! These types of jobs that we mentioned above can make you money traveling around the world. But you must remember that to be successful you need to dedicate your time and create a professional discipline. Only then will you receive sufficient financial returns and be able to become a successful digital nomad. 
We hope you enjoyed our top 5 on the best ways to make money traveling the world. All content is inspired by our own experience. If you have any questions, suggestions, or want to tell us a little about your story, send us a message or leave a comment! 
Now that you have more ideas on how to make money traveling tell us: what is the best way to make money traveling around the world? 
Follow our social networks so we can continue to inspire you!